The Chilton Method
A uniquely powerful series of 175 videos demonstrating (in detail!) how to create incredible demand for your book...from a self-publisher who has sold millions.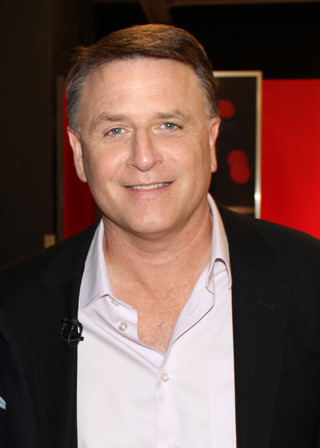 You may know Dave Chilton as "the nice venture capitalist" on the hit TV show Dragons' Den. He built his fortune in the most unusual of ways—through self-publishing. While selling millions of books out of his tiny, two-person office, Dave has been besieged by requests for advice from authors and self-publishers. Even the biggest publishing companies in the world have flown Dave in to share his unique book-marketing approaches. Complimented but overwhelmed by all the cries for help, Dave has taken eleven months off running his private-investment company to create this one-of-a-kind comprehensive course. Whether you're just thinking about writing your first non-fiction book or you're a twenty-year veteran of the publishing industry, The Chilton Method will open your eyes to a new world of book-marketing possibilities.
Ignite your book marketing with the inspiring video masterclass that's helped authors sell millions.
- Five easy-to-follow video modules teach you what it takes to make a great fiction, nonfiction or children's book - and how to sell it to your readers!

- Unlimited on-demand access to the marketing masterclass that blends decades of testing and the latest best practices into one concise course. Learn at your own pace.
- Proven strategies for creating incredible online and offline demand for your nonfiction, fiction or children's book. The Chilton Method teaches you everything you need to know to produce, market, and sell a great book.
- Learn how to avoid the most common pitfalls new authors make when creating and marketing their fiction, nonfiction, or children's book.
- A simplified approach to book marketing. Gain the confidence, insider industry knowledge, and marketing mindset you need to sell books.
"Out of all of the programs and courses I've taken on selling books, The Chilton Method is hands down the best investment I've made. David saves you years of time by telling you what to do, what not to do, and how to do it. His information is actionable and profitable." - Kirt Manecke, Smile: Sell More with Amazing Customer Service-The Essential 60-Minute Crash Course

"If you are putting the last touches on your manuscript or just getting started, run, don't walk to The Chilton Method. It will lead you through the process from an engaging book presentation to a must-have marketing plan and then to finding corporate partners to boost your sales. Marketing a book is not easy and from my experience you need The Chilton Method before you go any further. I want to turn my book into a best seller and I assume that you do too. The Chilton Method is your ticket." - Ed Arbuckle, The Family Guide to Disability and Personal Finances
Please Watch the Introduction and sample videos from the course.
What the experts are saying
"Dave Chilton is the king of book marketing. And this course proves it." - Nita Pronovost, Vice President and Editorial Director, Simon & Schuster

"Absolutely the best how-to information for authors and publishers looking to sell more books, period. Marketing gold—practical, relevant and out-of-the-box thinking. A true homerun." - Dawn Zier, President/CEO of Nutrisystem and former President of Reader's Digest International

"Comprehensive, savvy and engaging, this course will help authors, independent publishers and other publishing professionals attract more readers, especially readers who are likely to keep buzz building. Full, ongoing access to advice on 175 topics makes it a goldmine for writers of nonfiction." - Judith Appelbaum, Sensible Solutions Inc, author of "How to Get Happily Published," former Managing Editor of "Publishers Weekly"

"Get inside the mind of a master in this training course that's unlike anything you've seen before. Packed with tips, stories and strategies, it will educate and inspire you to reach your publishing goals. Highly recommended." - Joel Friedlander, Thebookdesigner.com

"I disagree with Dave Chilton. I think he should be charging thousands of dollars for these insights, but he refuses. Lucky you. If you are writing a non-fiction book, this is the way you'll sell it. Amazing!" - Terry O'Reilly, "Under the Influence," CBC Radio
"Dave Chilton is one of the most brilliant book marketers in history. His millions upon millions of books sold speak for themselves. 'The Chilton Method' is the most comprehensive book-marketing course I've ever seen. If you're an author or a publisher, it is quite simply one of the best investments you could ever make." - Alex Carroll, Radiopublicity.com
"My sister and I have sold more than 2 million cookbooks following Dave's unique and powerful book-marketing approaches. Of course I love 'The Chilton Method'—it works!" - Greta Podleski, Best-selling co-author of "Looneyspoons," "Crazy Plates" and "Eat, Shrink & Be Merry!"
"Writing a book is gratifying. Having it bought and appreciated by a wide audience is the greater kick, though. Dave Chilton's long and marvelous experience in writing, publishing and selling good books is captured in this comprehensive how-to course. Remarkable and great for an author!" - Lynn Henning, Columnist, Detroit News
More User Testimonials
"Writing and self publishing my first book was a daunting endeavour. Even more challenging was figuring out how to market it. I was a writer not a marketer, but now I had to be both. What if I could get David to share his expertise with me? Who better to learn from than the master of self publishing himself. And that's exactly what I did. Okay, I wasn't lucky enough to enlist David as my personal mentor, but watching The Chilton Method series of videos was the next best thing." - Liisa Atva, The Ask: How Much is a Small Business Worth?

"Dave's experience gained from marketing the Wealthy Barber and LooneySpoons books, while helping countless other authors, gives him great acumen as to what does and doesn't work. The course provided clear, specific guidance as to where to allocate valuable time and resources. I thought I would learn a great deal from this program, but it by far exceeded even my high expectations! It will easily pay for itself many times over by helping to focus on techniques that work while avoiding those that don't." - Murray Baker, The Debt-Free Graduate.

"I cannot thank you enough for your online course, The Chilton Method. It has been an invaluable source of information." - David Medansky, Discover Your Thinner Self

"Thank you, Thank you and Thank you again! Your advice and videos have helped me begin to fine tune our book and I truly feel that we will sell thousands and thousands of copies - because of your wisdom." - Norma LaFonte, Money Monster or Money Master? Teach Your Kids the Basics of Money and Have Them Love Every Minute of It!

"As a first-time author, I found this course invaluable. It was like having David Chilton right in my living room. The videos are jam-packed with tips to help you spend your precious book-marketing dollars wisely. At $195 USD, this course is an absolute bargain. It literally pays for itself with all its helpful advice. There's no other course like it on the market!" - Sean Cooper, Burn Your Mortgage
"I want to thank you for making this fantastic video series! It has been so valuable to me as I ready my book for publication." - Margaret Fitzpatrick, How Much Is Too Much? Stay off the Healthcare Conveyor Belt & Avoid Suffering for Your Aging Parent
Frequently Asked Questions
When does the course start and finish?
The course starts now and never ends! It is a completely self-paced online course - you decide when you start and when you finish.
How long do I have access to the course?
How does lifetime access sound? After enrolling, you have unlimited access to this course for as long as you like - across any and all devices you own.
What if I am unhappy with the course?
We would never want you to be unhappy! If you are unsatisfied with your purchase, contact us in the first 30 days and we will give you a full refund.